Accelerate your Operator Connect Program​
Microsoft's Operator Connect Accelerator through NUWAVE, allows any Microsoft approved Carriers and Operators to quickly connect to Microsoft's Operator Connect (OC) service by bringing their own SIP trunks in order to easily deploy their Microsoft OC offer.​
By interfacing with the Microsoft Teams API infrastructure through iPILOT and acting as the "front end" for a partner's network, NUWAVE does all the heavy lifting, essentially meshing the NUWAVE's carrier grade redundant network with the partners' for the most optimal routing and resilient delivery of services through Microsoft's Operator Connect.
Use Our Platform For:
API Integration Requirements

​

Global Connectivity through MAPS

​

Single Pane OC/DR Automation & Management

​

Geo-Redundant Network Integration

​

Go-To- Market readiness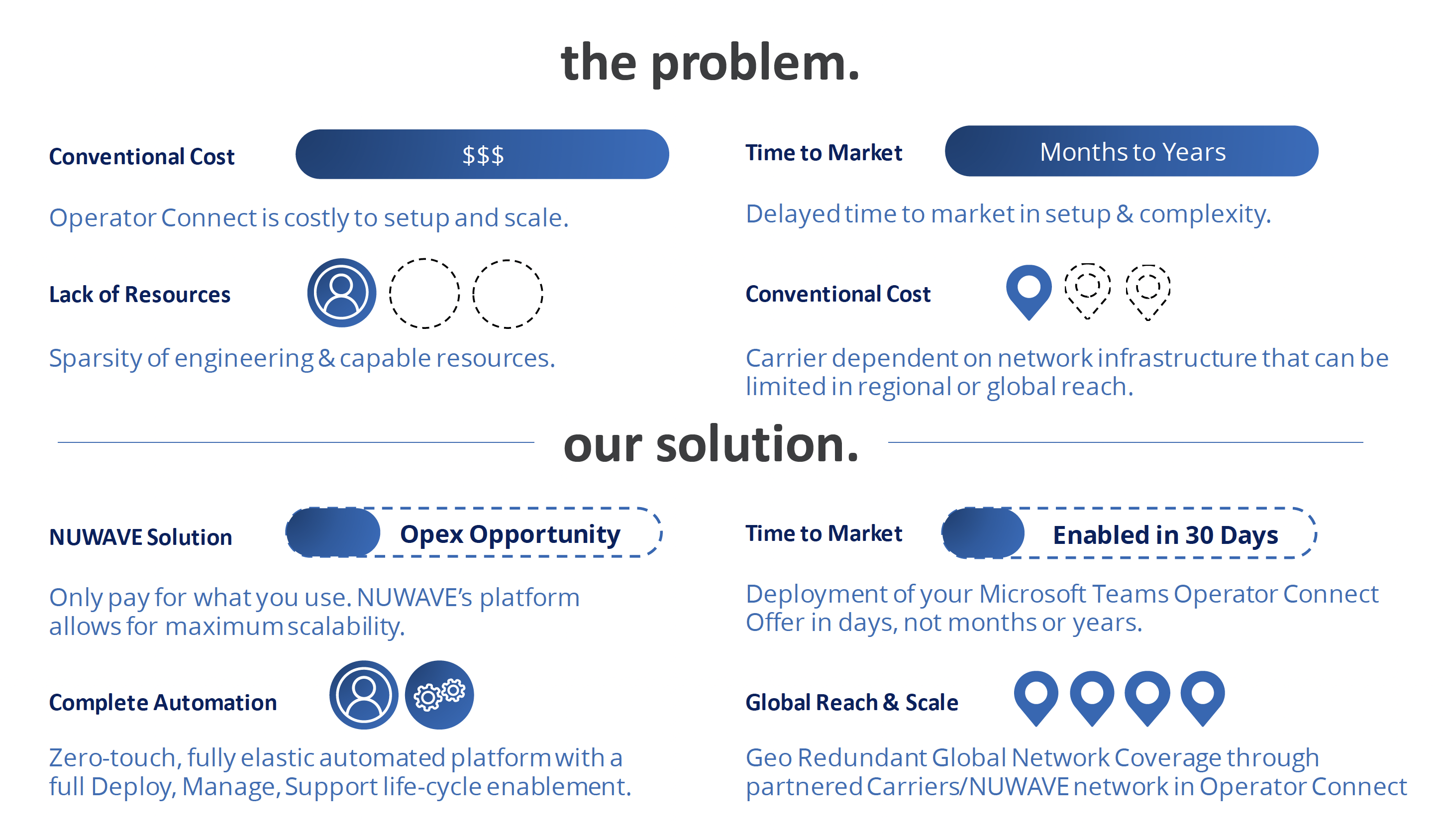 Advantages of NUWAVE's Platforms​
Partner Network​
Quickly enable the MAPS connection requirement​
Accelerate your OC voice services to market​
On-demand enablement of partner network
Simplicity
Turnkey Platform with Orchestration, Automation and Provisioning​
Includes API integration for Microsoft Teams​
Single Pane of Glass focused on full lifecycle​
Enhanced Carrier Functionality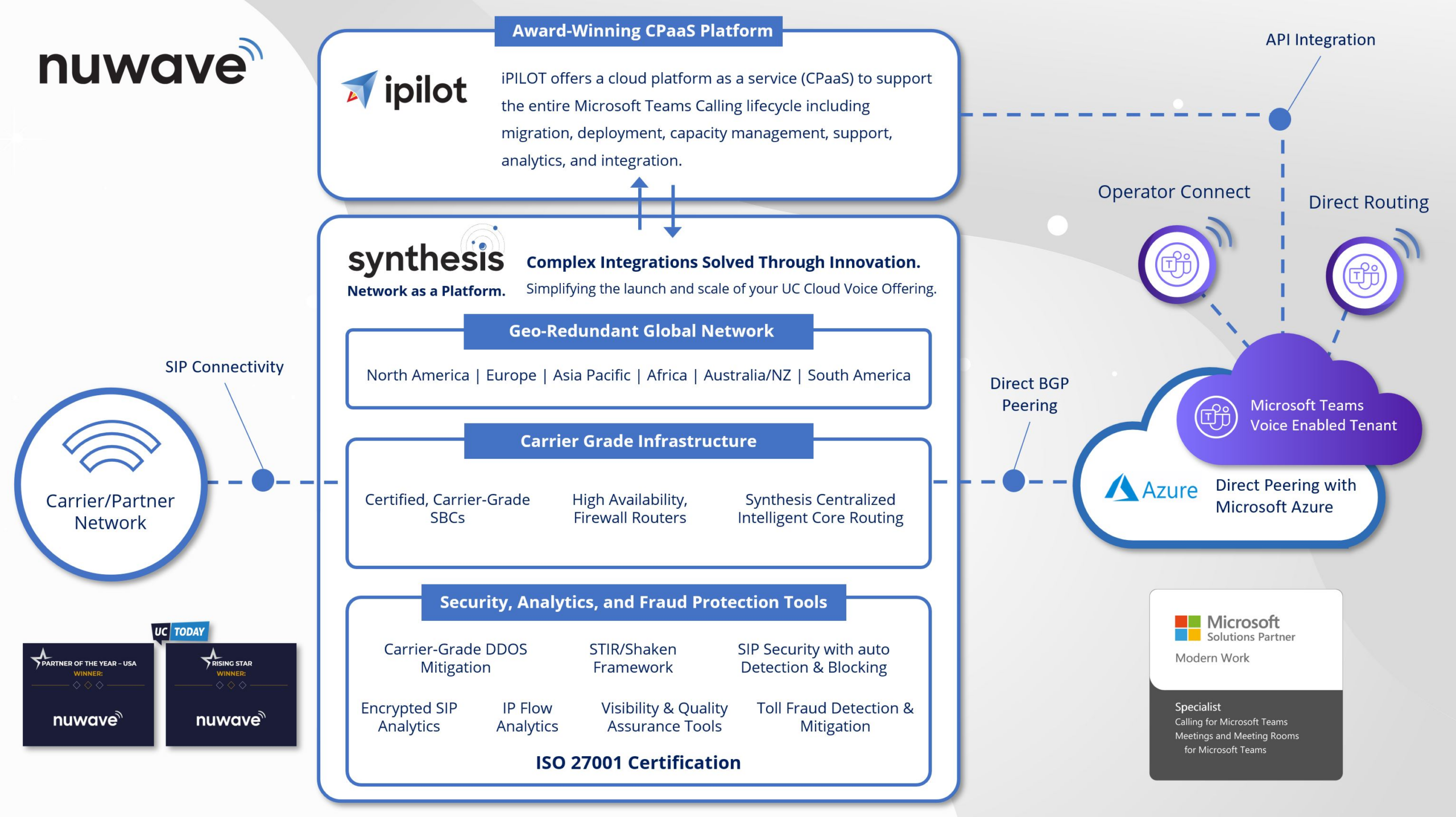 Simple Connection
Simple SIP trunk Connection
Seamless integration into Operator Connect
Geo-Redundant, carrier level service
Global connectivity & support
Accelerated Deployment of your Microsoft Teams Operator Connect offer (days, not months)

Automated Managment
Fully Self-Serve, automated platform​
API Integrations and automated PowerShell​
Zero-Touch, on-demand scaling ​
Ability to Deploy, Manage, Support OC partner and customer lifecycles​
Decreased Complexity – can be managed by non-technical personnel

Increased Opportunities
Expanded Market reach through the Microsoft Teams Operator Connect ecosystem
Increased Revenue potential
Increased Profit margins and profitability within traditional markets (i.e., Enterprise)
Expanded Reach through other market segments such as SMB
Let's Get Started
Give us a call or fill in the form below and a member of our team will contact you shortly.